CP Group of Companies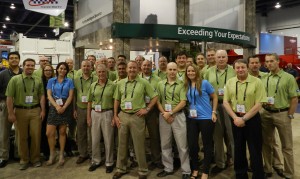 The CP Group of companies is a Sole Source designer and manufacturer of recycling sorting systems that provide integrated turnkey solution to public and private sectors. Our staff is routinely designing, manufacturing, installing and commissioning complete MRF's and specialize in developing approaches to effectively and efficiently process recyclable
material.
With over 150 years combined experience manufacturing equipment for the Recycling Industry, the CP Group of Companies provide and coordinate engineering, project management, manufacturing, freight, mechanical installation, electrical wiring, training, commissioning, start-up assistance, customer service and support to our client. With most of the typical key components for a MRF (conveyors, screens, balers, controls, etc.) under our own supply within our Group of Companies, we are a true one-stop supplier.
The CP Group Consists of:
A Message from our C.E.O
We are very proud of the equipment and services that we provide our loyal customers and believe that The CP Group of Companies is THE industry leader. Contact us today!