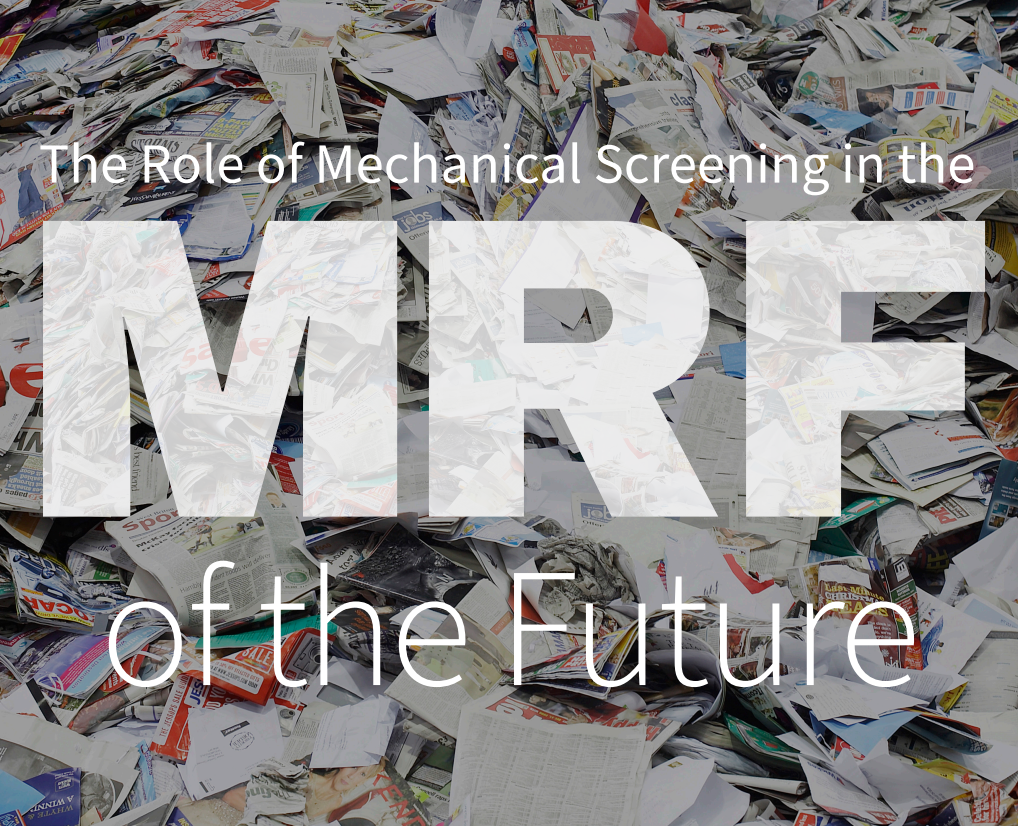 The recycling stream is changing and Material Recovery Facilities (MRFs) need to change along with it.
As packaging changes and diversifies, the ability of traditional mechanical screens to produce finished end-products in a MRF is diminished, resulting in more sorting downstream – either manual or automated – and increasing costs. To increase system efficiencies and support downstream sorting in a MRF, the old technologies of mechanical screening need to be re-examined and new solutions investigated.
Mechanical screens still provide several substantial benefits to automated sorting in a MRF. They increase material homogeneity going to downstream separation equipment, resulting in a higher yield and sorting efficiency. Due to the high throughput of mechanical screens, they are used at the front-end of the system to minimize the total number of optical or manual sorters required.
Traditional screens present drawbacks such as substantial cleaning requirements and the need to employ a manual pre-sort station upstream. Recent technology advancements eliminate these drawbacks enabling mechanical screens to retain their prominence in the MRF of the future.