Aladdin™
Optical Sorting of Plastics by Resin Type and Color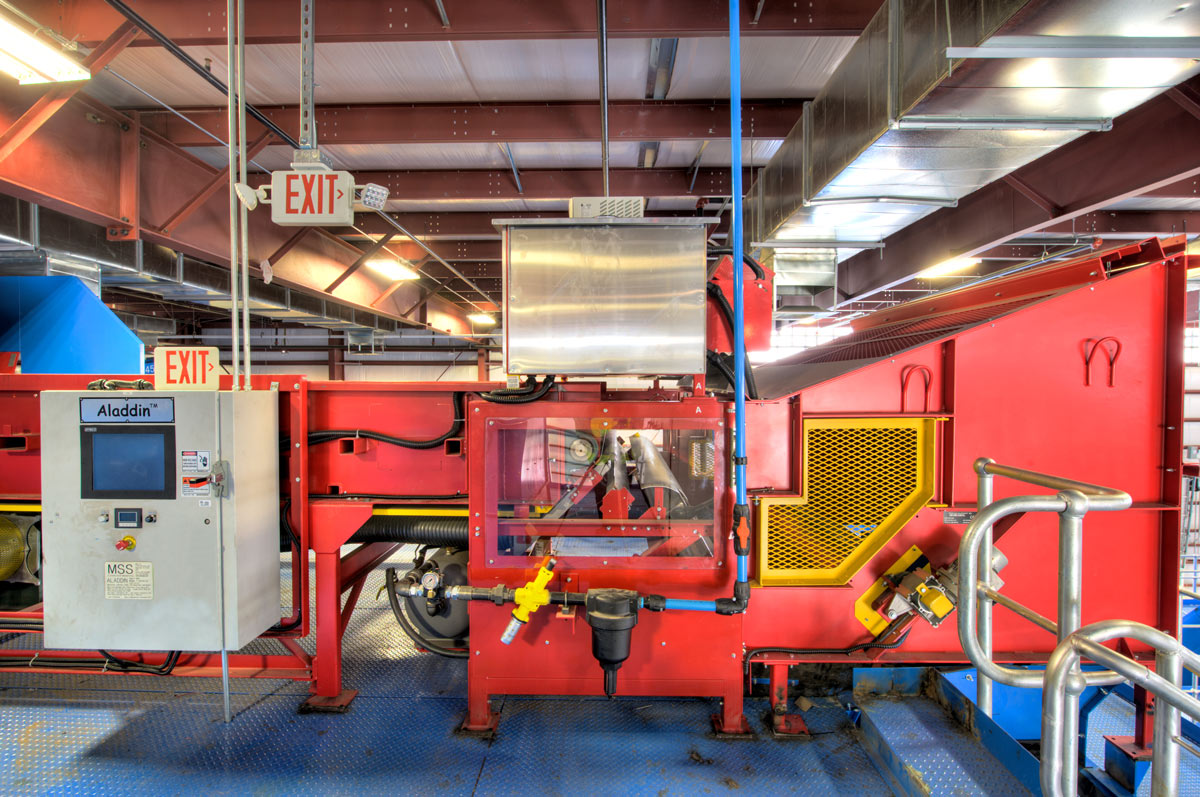 The Aladdin™ sorts plastic bottles in MRFs and recycling facilities by plastic resin and color. It generates up to three outputs from one input.
By performing the identification in flight, the Aladdin™ can separate opaque from transparent objects and provides double signal intensity for transparent objects (light-blue PET, PVC/PET).
Aladdin™ contains NIR and color sensing capabilities to sort by resin and by color. Furthermore, an optional transmission sensor allows for the sorting by opacity (e.g. transparent vs. opaque PET) as well as positive identification of black plastics such as thermoforms.
FEATURES
In flight detection for over 15 years
Single-eject or dual-eject setup
Color touchscreen
Remote Ethernet access
Language selection
Change recipes by the touch of a button
APPLICATIONS
Material Recovery Facilities
Plastic Recycling
UPGRADES
All-metal detector
Split configuration
Statistics and quality control reports
Is the Aladdin Right for Your Operation?